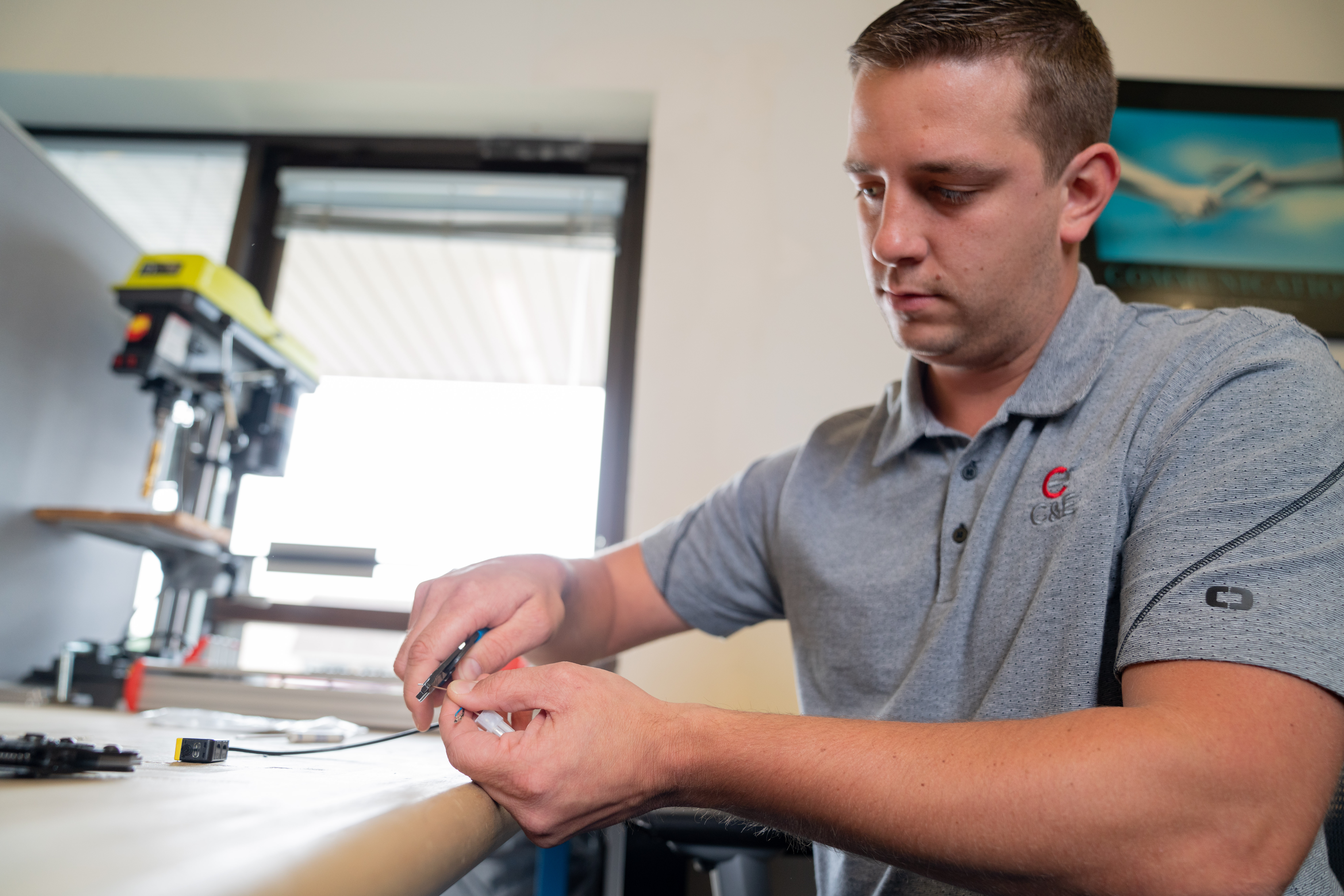 Here at C&E, we're always thinking of innovative solutions to assist our customers, which is why we've created a Solutions Center to add even more value to our existing products. Customers can request exactly how they want to customize products before they leave the C&E warehouse and our team delivers! 
Our Solutions Center provides:
Repackaging/Relabeling
Soldering/Tinning
Light Manufacturing/Assembly

Banner Tower Lights
2-3 Single Box Pushbutton Stations
Cable Assembly - Pinning and Soldering (shrink wrap only, no over molding)

RFID Programming
Engraving/Plotting on labels
Conduit Cutting
Banner K50 Programming
Panel Assembly
Pneumatic Manifold Builds
Banner Sensor Programming with GUI Software
Install & manage operating system images/licensing 
The capabilities listed above are just some of the many possible. Customers currently benefiting from these services have the ability of fulfilling one-time or recurring orders.
Benefits:
Custom assemblies with a single part number for fast and easy ordering
No work required from customer's maintenance team - kits come in ready to install on a job
Create obsolete assemblies that the vendor no longer offers
Add private label for resale
Our Solutions Center team is IPC certified and has completed the required training for cable and wire harness assemblies. Additionally, our team is trained and certified in AutoCAD Level 1: Essentials and DOT HazMat 49 CFR Part 172.704 (subpart H). We're dedicated to continuing ongoing training and certifications to make sure we provide the best service available.
Reach out to us at 800-228-2790 and let us know how we can assist. We'll find a solution for you!