Turck's new PS+ series is a fully programmable pressure sensor that offers a local display as well as electrical outputs to provide critical feedback to a control system.  

Features: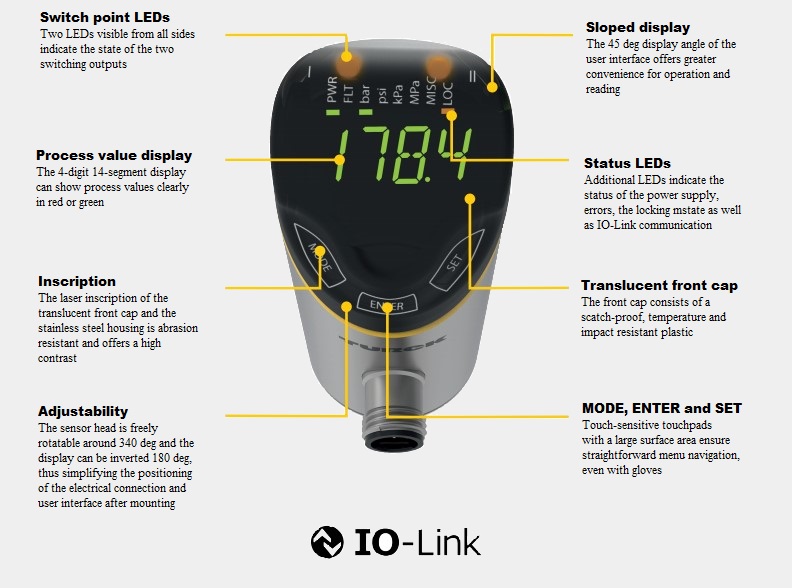 Stainless steel measuring cell for pressure ranges >10bar
Up to 600 bar relative pressure
Accuracy up to 0.25%
Automatic signal detection
High-protection class (IP6K6K, IP6K7, IP6K9K)
The PS+ is used to measure pneumatic and hydraulic pressure and shows the measured pressure on an integrated multi-color display while the outputs communicate critical process feedback to a control system. 
The PS+ pressure sensors offer I/O-Link capability for added functionality, auto-detect outputs, and a 340-degree rotatable sensor head to ensure simplified installation and commissioning. With its stainless steel housing and hermetically sealed keypad, it's designed for maximum ruggedness and ensures greater resistance to dirt and liquids.
For more information check out this PS+ Brochure or call us at 800-228-2790 to step up a demo!